Program dates are TBD.
These continuing education programs will advance attendees' knowledge regarding PDMP use. This seminar will enhance PDMP users' ability to appropriately and optimally use the PDMP within their unique professional environment under current rules and regulations. Emphasis will be placed on understanding how to retrieve, interpret, and apply information stored within Alabama's PDMP. Additionally, attendees will actively participate in discussions regarding common challenges, pitfalls, and best practices for PDMP use.
The same program will be delivered on multiple dates via zoom webinar. These programs will advance attendees' knowledge and abilities to minimize prescription drug misuse and abuse by enhancing their knowledge and skills in appropriate PDMP use.
Please click through the following tabs to find information on the location, committee and speakers, accreditation, and registration. 
To register for this course please select the orange REGISTER/TAKE COURSE button, then follow the steps for the payment method.
This project was supported by Grant No. 2018-PM-BX-0009
awarded by the Bureau of Justice Assistance. The Bureau of Justice Assistance is a component of the Department of
Justice's Office of Justice Programs, which also includes the Bureau of Justice Statistics, the National Institute of
Justice, the Office of Juvenile Justice and Delinquency Prevention, the Office for Victims of Crime, and the SMART
Office. Points of view or opinions in this document are those of the author and do not necessarily represent the official
position or policies of the U.S. Department of Justice.
Zoom Webinar
United States
Program Committee and Speakers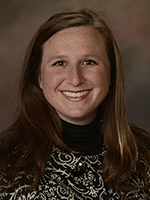 Haley Phillippe, Pharm.D., BCPS, BCGP, FASCP
Haley M. Phillippe, Pharm.D., BCPS, BCGP, FASCP is an Associate Clinical Professor of Pharmacy Practice with Auburn University Harrison School of Pharmacy (HSOP), and Clinical Assistant Professor of Family Medicine with the University of Alabama School of Medicine, Huntsville Campus. Dr. Phillippe is a native of Alabama, having grown up in Scottsboro. She graduated with her Doctor of Pharmacy in 2006 from Auburn University Harrison School of Pharmacy. Following graduation, Dr. Phillippe completed a pharmacy practice residency with an emphasis in ambulatory care at Huntsville Hospital in Huntsville, Alabama. Upon completion of her residency in 2007, Dr. Phillippe joined the Auburn faculty where she focuses on outpatient family medicine. Her professional interests and research include drug addiction, anticoagulation, geriatric pharmacotherapy, diabetes, dyslipidemia, and hypertension. Dr. Phillippe has extensive experience with planning interprofessional education programs having chaired the HSOP professional education committee for post graduate education since 2012 and working at the national level by chairing and serving on educational committees for national organizations. Dr. Phillippe has served as speaker and program director for several community outreach programs.
---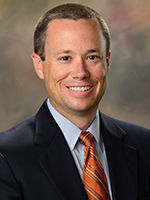 Brent Fox, Pharm.D., Ph.D.
Brent Fox is an Associate Professor of Health Outcomes Research and Policy in Auburn University's Harrison School of Pharmacy. Dr. Fox's teaching, research, and outreach programs focus on the use of health information technology (HIT). He has several, regular columns in national pharmacy publications and has delivered more than 300 presentations, posters, and papers on HIT. In a recent project, Brent collaborated with the Alabama Department of Public Health, Alabama Board of Pharmacy, Alabama District Attorneys Association, Alabama Board of Medical Examiners, and Health Information Design to develop and deliver an educational program focused on Alabama's Prescription Drug Monitoring Program (PDMP). The educational program was delivered to a live audience and is also offered as a free webinar through the Alabama Department of Public Health. Through the program, attendees learn national and local perspectives on prescription drug abuse, including regulatory considerations and how to appropriately use the PDMP database to manage patients' medications. Related, Dr. Fox recently published an article in ComputerTalk that explores the status of prescription drug monitoring programs.
---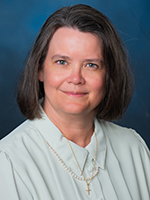 Karen Marlowe, Pharm.D., BCPS, CPE
Karen F. Marlowe, Pharm D, BCPS,CPE is an Assistant Dean with the Harrison School of Pharmacy. After graduating from Auburn University, Dr Marlowe completed her pharmacy practice residency at Children's Healthcare of Atlanta and served as a clinical pharmacist for cardiac intensive care and cardiopulmonary transplant units. She has been with Auburn University's Harrison School of Pharmacy and the University of South Alabama School of Medicine from 2000. She provides care for inpatient internal medicine patients, and maintains a patient advocacy practice and consult service for pain management. Her research interests revolve around the attitudes/perceptions of practitioners regarding chronic pain patients and how that impacts the care they receive. She has presented nationally on topics related to pain management and currently serves on a state task force to improve the access to palliative care in Alabama. For the last ten years, she has served as the Assistant Dean of the Mobile Satellite Campus for the Harrison School of Pharmacy as well as the Associate Department Head for the Department of Pharmacy Practice. She is also currently the James T and Anne Klein Davis Endowed Professor for the Harrison School of Pharmacy.
---
Amanda Fowler
Amanda Fowler serves as administrative manager for the Harrison School of Pharmacy's Office of Post Graduate Education. The AUHSOP Office of Post Graduate Education oversees the marketing, registration, and implementation of all continuing education programs for practitioner license requirements as well as the program standards and accreditation by the Accreditation Council for Pharmacy Education. Amanda completed her Bachelor's degree from Auburn University in 2004 and a Masters in Health Promotion in 2006. Amanda's previously held positions within The American Cancer Society, most recently as Area Director for the Southeast Alabama region.
---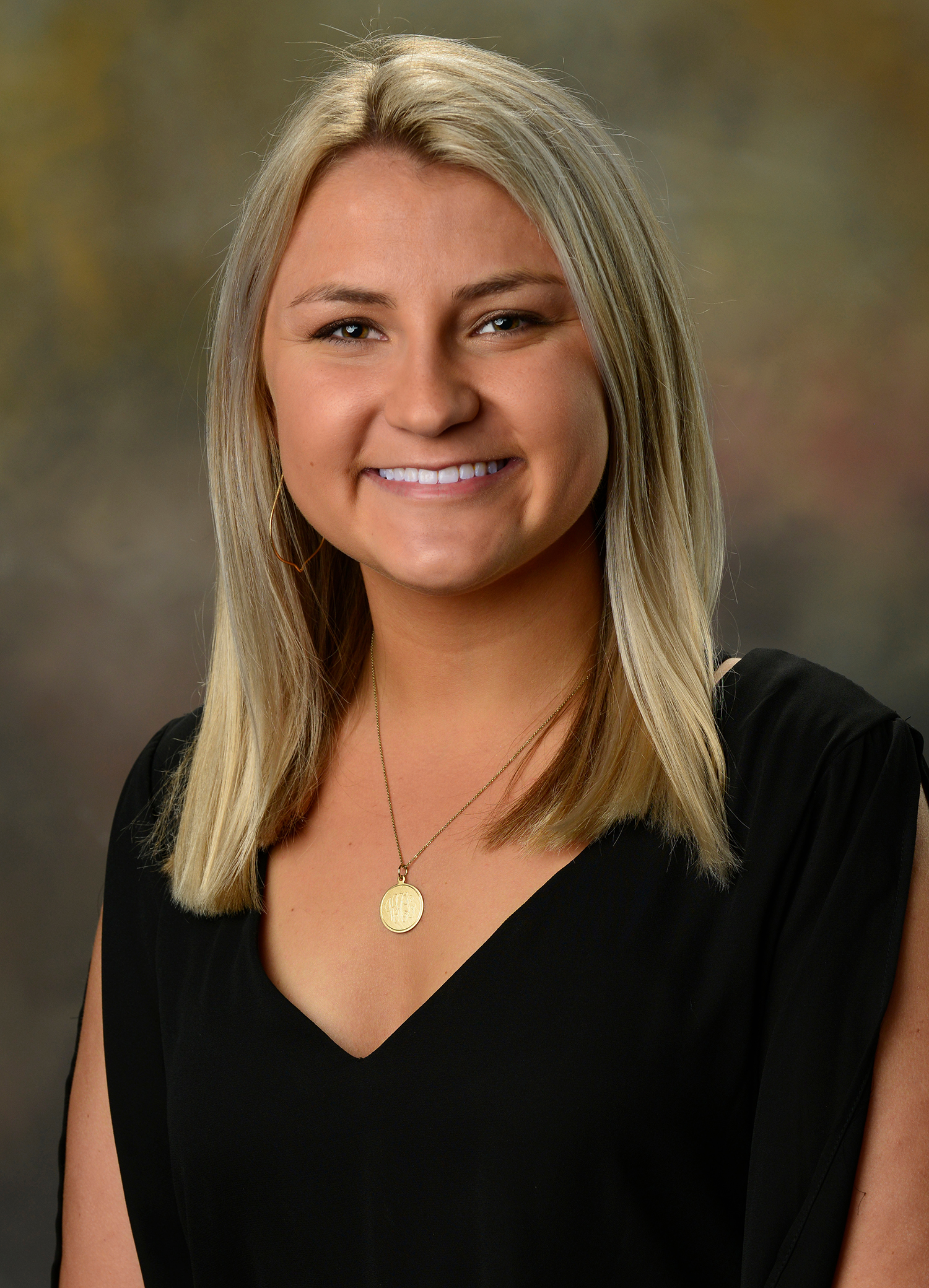 Virginia Allison
Virginia Allison serves as a program assistant with the Harrison School of Pharmacy's Office of Post Graduate Education. Virginia earned a bachelor of science degree in biomedical sciences from Auburn University in 2018 and has worked for the Harrison School of Pharmacy since March, 2019.
Available Credit
6.60

ABN

Auburn University Harrison School of Pharmacy is a Board approved provider of continuing nursing education in Alabama by the Alabama Board of Nursing. Provider Number: ABNP1515

5.50

ACPE Pharmacy

Auburn University is accredited by the Accreditation Council for Pharmacy Education as a provider of continuing pharmacy education; credits are recognized nationwide.

5.50

ACPE Technician

Auburn University is accredited by the Accreditation Council for Pharmacy Education as a provider of continuing pharmacy education; credits are recognized nationwide.

2.00

AMA PRA Category 1 Credit™

5.50

Attendance