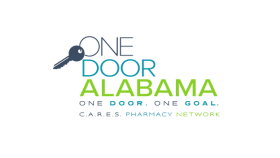 Target Audience
The C.A.R.E.S. continuing education programs are designed for Alabama pharmacists and pharmacy technicians to provide an overview of Medicare and the roles of the Aging and Disability Resource Centers (ADRCs) with the primary goal to help pharmacists and pharmacy staff effectively and efficiently assist Medicare beneficiaries. All of our CE programs are funded by the Alabama Department of Senior Services (ADSS) and are made available to community pharmacists in Alabama at no cost. The programs are developed by Dr. Salisa Westrick, Professor and Department Head of Health Outcomes Research and Policy in collaboration with the Alabama Department of Senior Services.
​
Three programs are currently available for CE credit: 
C.A.R.E.S. Training (3 hour online video module CE)

The Basics of Medicare for Pharmacy Personnel (1 hour CE article)

Pharmacists' Role in Assisting Medicare Patients with Limited Income (1 hour CE article)

Assistance Programs Available for Older Adults (1 hour CE article)
Each program is accredited by the Accreditation Council for Pharmacy Education as a provider of continuing pharmacy education and can be found on our home page under the Online Courses tab.
Learning Objectives
Describe the four parts of Medicare, including Medicare coverage, eligibility requirements, enrollment process and cost-sharing mechanisms
Explain how Medicare beneficiaries sign up for or change Medicare Advantage and Medicare Prescription Drug Plans
Identify Medicare beneficiaries' barriers to selecting a prescription drug plan or a Medicare Advantage Plan
Discuss the need to assist Medicare beneficiaries with limited income
Identify federal and state programs available for Medicare beneficiaries with limited income and their eligibility requirements
Describe the role of the Alabama Department of Senior Services (ADSS) and the Aging and Disability Resource Centers (ADRCs)
Describe the ADRC programs in terms of their objectives and eligibility requirements
Explain how pharmacists and technicians can be involved in assisting Medicare beneficiaries, especially those who have limited income
Available Credit
3.00

ACPE Pharmacy

Auburn University is accredited by the Accreditation Council for Pharmacy Education as a provider of continuing pharmacy education; credits are recognized nationwide.

3.00

ACPE Technician

Auburn University is accredited by the Accreditation Council for Pharmacy Education as a provider of continuing pharmacy education; credits are recognized nationwide.

3.00

Attendance