Sample Course - Opioid Training Institute
The Opioid Training Institute would like to invite health care providers to attend and learn more about the opioid crisis and its impact on Alabamians. Attendees will learn about Opioid Use Disorder and what role they play in preventing new instances. Practitioners will also learn about drug misuse and abuse and best practices when it comes to drug diversion, treatment, and how to work with other health care professionals in addressing the problem.
For more information, call 334-844-8371 or email hsopce@auburn.edu.
Continuing education credit will be available for:
Pharmacists and Pharmacy Technicians
Physicians (pending)
Dentists and Dental Hygienists
Nurses
Nurse Practitioners (pending)
**Limited seating on this day**
Learning Objectives
Define OUD 
Describe current opioid prescribing, abuse, and overdose trends in Alabama 
Identify common coexisting mental health conditions associated with OUD 
Describe the impact of coexisting mental health conditions on OUD 
Discuss appropriate screening for coexisting mental health conditions 
---
Identify common risk mitigation strategies including but not limited to use of PDMP, abuse risk screening tools, urine drug screening, patient informed consent, opioid agreements, pill counts, appropriate controlled substance storage and disposal, and communication 
Discuss benefits and challenges to each strategy 
Differentiate appropriate use of each strategy 
---
Define pain including distinction of acute versus chronic pain syndromes 
Discuss use of pain assessment tools in opioid naive patients and opioid experienced patients 
Describe a multi-modal pain treatment approach 
Review pros/cons for available non-opioid treatment options for pain 
---
Explain appropriate use of opioids in the treatment of pain 
Discuss provider implemented strategies to ensure safe and effective pain management for patients in addiction recovery 
Demonstrate best practices in pain management, avoidance of addiction/diversion, and collaboration among healthcare providers 
---
Identify collaboration opportunities and barriers among healthcare providers 
Describe best practices in improving collaboration and overcoming communication barriers 
---
Define medication assisted therapy 
Discuss medications to treat OUD 
Describe behavioral therapies to treat opioid use disorder 
Discuss the role of mental health disorder treatment in the treatment of OUD 
Demonstrate best practices in use of medication assisted therapy 
---
Identify resources available for those with OUD 
Explain how healthcare providers gain patient access to treatment resources  
Describe challenges and barriers for patients with OUD to receive resources  
Demonstrate best practices for successful use of state resources and admission to treatment facilities 
Discuss the importance of incorporating social workers in the process
The Grand Hotel
One Grand Boulevard
Box 63
United States
Travel
Map/Directions
Shuttle Service is available to and from each airport. Call 251-990-6370 for prices and to make a reservation.

17855 Scenic Hwy 98, Fairhope, Alabama 36532 

Mobile Regional Airport
Estimated Travel Time: 41.2 mi, 54 min driving
8400 Airport Blvd, Mobile, AL 36608
Start Route:
Depart Airport Blvd / CR-56 W toward Joseph Drawns Dr -6.9 mi
Take ramp right and follow signs for I-65 South- 3.1 mi
Keep left toward I-10 E- 0.7 mi
Keep straight onto I-10 E-14.1 mi
At exit 35A, take ramp right for US-98 toward Fairhope / Daphne-0.3 mi
Turn right onto US-98 E / AL-42 E
Bear right onto US-98 / AL-42 / N Greeno -2.1 mi
Bear right onto US-98 S / AL-42 S / S Greeno Rd-1.7 mi
Turn right onto CR-32-1.9 mi
Turn right onto US-98 ALT / Scenic Highway 98-1.3 mi
Arrive at near 17847 US-98 ALT, Fairhope, AL 3653
Pensacola Regional Airport:
Estimated Travel Time: 64.7 mi, 1 hr 13 min driving
2430 Airport Blvd, Pensacola, FL 32504
Start Route:
From Airport Terminal go straight onto Airport Boulevard.
Go approximately 3 miles to I-110 North, exit is on right.
Take I-110 North to I-10 West.
Will be on I-10 West approximately 40 miles.
Take Exit 35, Highway 98.
Go left heading South on Hwy 98 approximately 8 miles to the "Welcome to Fairhope" sign.
Veer right onto Scenic 98 (Section St.) to Fairhope Avenue (4th traffic light).
Turn right onto Fairhope Avenue to South Mobile Street.
Take Mobile Street 3 miles to Hotel, on your right.
The H.L. Sonny Callahan Airport in Fairhope is located 4 miles and 10 minute drive from the Grand Hotel. This airport can be utilized for corporate and private jets.
Committee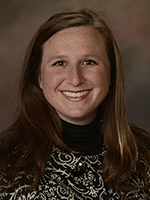 Haley Phillippe, Pharm.D., BCPS, BCGP, FASCP
Haley M. Phillippe, Pharm.D., BCPS, BCGP, FASCP is an Associate Clinical Professor of Pharmacy Practice with Auburn University Harrison School of Pharmacy (HSOP), and Clinical Assistant Professor of Family Medicine with the University of Alabama School of Medicine, Huntsville Campus. Dr. Phillippe is a native of Alabama, having grown up in Scottsboro. She graduated with her Doctor of Pharmacy in 2006 from Auburn University Harrison School of Pharmacy. Following graduation, Dr. Phillippe completed a pharmacy practice residency with an emphasis in ambulatory care at Huntsville Hospital in Huntsville, Alabama. Upon completion of her residency in 2007, Dr. Phillippe joined the Auburn faculty where she focuses on outpatient family medicine. Her professional interests and research include drug addiction, anticoagulation, geriatric pharmacotherapy, diabetes, dyslipidemia, and hypertension. Dr. Phillippe has extensive experience with planning interprofessional education programs having chaired the HSOP professional education committee for post graduate education since 2012 and working at the national level by chairing and serving on educational committees for national organizations. Dr. Phillippe has served as speaker and program director for several community outreach programs.
---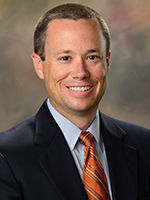 Brent Fox, Pharm.D., Ph.D.
Brent Fox is an Associate Professor of Health Outcomes Research and Policy in Auburn University's Harrison School of Pharmacy. Dr. Fox's teaching, research, and outreach programs focus on the use of health information technology (HIT). He has several, regular columns in national pharmacy publications and has delivered more than 300 presentations, posters, and papers on HIT. In a recent project, Brent collaborated with the Alabama Department of Public Health, Alabama Board of Pharmacy, Alabama District Attorneys Association, Alabama Board of Medical Examiners, and Health Information Design to develop and deliver an educational program focused on Alabama's Prescription Drug Monitoring Program (PDMP). The educational program was delivered to a live audience and is also offered as a free webinar through the Alabama Department of Public Health. Through the program, attendees learn national and local perspectives on prescription drug abuse, including regulatory considerations and how to appropriately use the PDMP database to manage patients' medications. Related, Dr. Fox recently published an article in ComputerTalk that explores the status of prescription drug monitoring programs.
---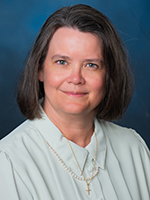 Karen Marlowe, Pharm.D., BCPS, CPE
Karen F. Marlowe, Pharm D, BCPS,CPE is an Assistant Dean with the Harrison School of Pharmacy. After graduating from Auburn University, Dr Marlowe completed her pharmacy practice residency at Children's Healthcare of Atlanta and served as a clinical pharmacist for cardiac intensive care and cardiopulmonary transplant units. She has been with Auburn University's Harrison School of Pharmacy and the University of South Alabama School of Medicine from 2000. She provides care for inpatient internal medicine patients, and maintains a patient advocacy practice and consult service for pain management. Her research interests revolve around the attitudes/perceptions of practitioners regarding chronic pain patients and how that impacts the care they receive. She has presented nationally on topics related to pain management and currently serves on a state task force to improve the access to palliative care in Alabama. For the last ten years, she has served as the Assistant Dean of the Mobile Satellite Campus for the Harrison School of Pharmacy as well as the Associate Department Head for the Department of Pharmacy Practice. She is also currently the James T and Anne Klein Davis Endowed Professor for the Harrison School of Pharmacy.
---
Amanda Fowler
Amanda Fowler serves as administrative manager for the Harrison School of Pharmacy's Office of Post Graduate Education. The AUHSOP Office of Post Graduate Education oversees the marketing, registration, and implementation of all continuing education programs for practitioner license requirements as well as the program standards and accreditation by the Accreditation Council for Pharmacy Education. Amanda completed her Bachelor's degree from Auburn University in 2004 and a Masters in Health Promotion in 2006. Amanda's previously held positions within The American Cancer Society, most recently as Area Director for the Southeast Alabama region.
---
Sarah Hill
Sarah Hill serves as an administrator in the school's Office of Post Graduate Education. Prior to coming to HSOP, she served as the assistant director of leadership development with the Alabama Association of School Boards. She has also held the positions of marketing and public relations manager for Hemophilia and Bleeding Disorders of Alabama and was a consultant to the Air University Culture and Language Center.
---
Emily Cullars
Emily Cullars serves as a program assistant with the Harrison School of Pharmacy's Office of Post Graduate Education. Cullars earned a bachelor of arts degree in psychology from Auburn University in 2018 and has worked for the Harrison School of Pharmacy since June, 2017.
---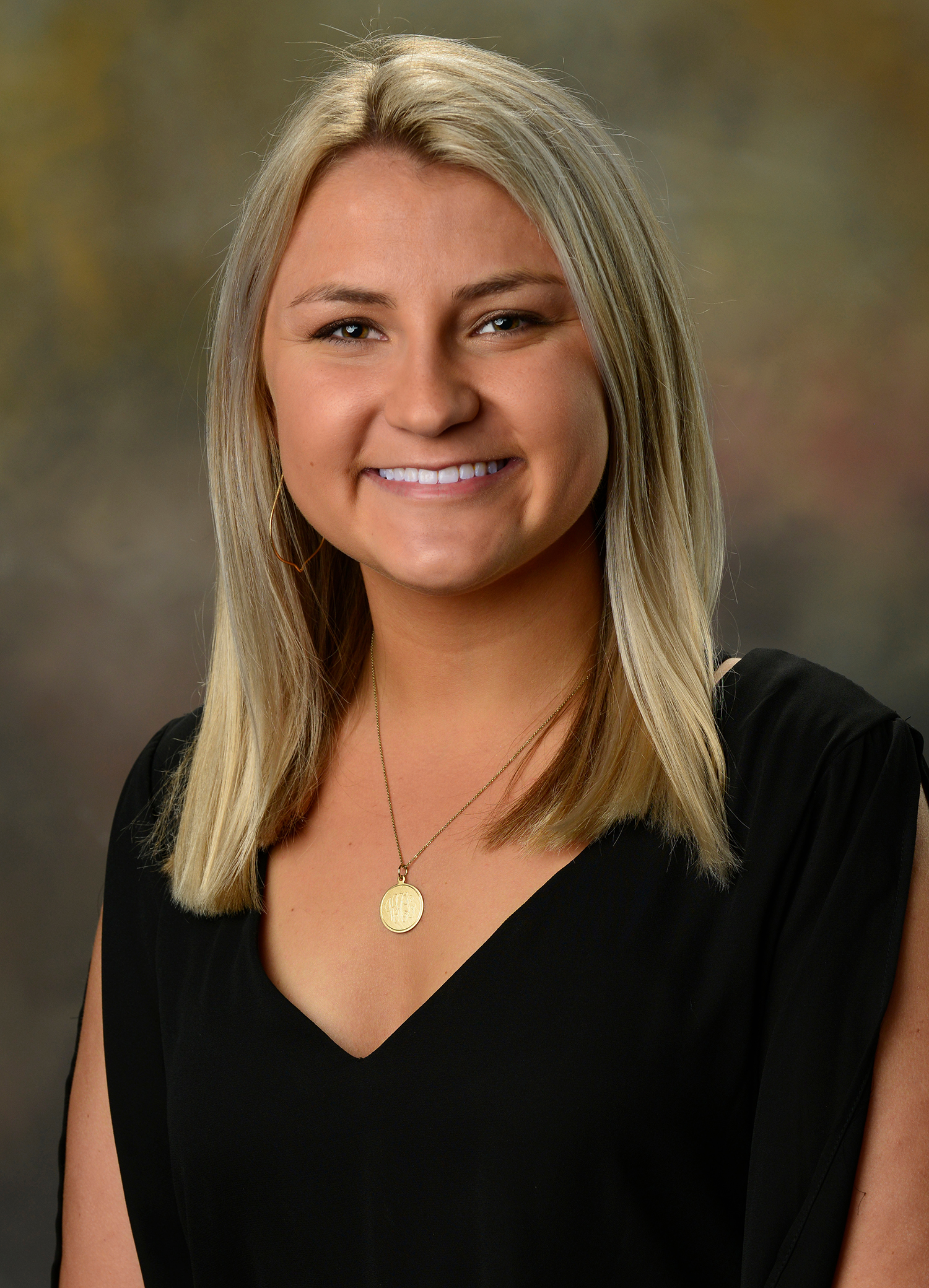 Virginia Allison
Virginia Allison serves as a program assistant with the Harrison School of Pharmacy's Office of Post Graduate Education. Allison earned a bachelor of science degree in biomedical sciences from Auburn University in 2018 and has worked for the Harrison School of Pharmacy since March, 2019.
---
Sean Malloy
Lieutenant and Drug Enforcement Supervisor, Prattville Police Department
Sean Malloy is a lieutenant and drug enforcement supervisor with the Prattville Police Department. He has more than 20 years experience in law enforcement with more than 10 years experience in drug enforcement operations along with several years of performing undercover narcotics operations at local, state and federal levels. Among his undercover work is Operation Pilluted, an operation with the Drug Enforcement Agency in 2015. Malloy has spent a year and a half as a DEA Task Force Officer assigned to Montgomery Office and more than eight years experience working pharmaceutical diversion. Additionally, he has 14 years as a SWAT team operator. He is current a member of the National Association of Drug Diversion Investigators (NADDI) and serves as a defensive tactics instructor and a physical fitness assessor/instructor for the Prattville Police Department.
---
Dr. Lori Lioce, DNP, FNP-BC, FAANP
Clinical Associate Professor, University of Alabama-Huntsville College of Nursing
Dr. Lori Lioce serves as the executive director of the Learning & Technology Resource Center and as a clinical associate professor at the University of Alabama-Huntsville College of Nursing. She earned her Doctor of Nursing Practice from Samford University and is a Certified Substance Abuse Provider (CSAP). Her clinical background is concentrated in emergency medicine and her research interests include simulation education and operations, substance use disorders, healthcare policy, advocacy and ethics. She has received numerous awards such as the Living Legacy Award from Samford University; the Alabama Lamplighter Award; the Nurse Practitioner Advocacy Excellence award from American Association of Nurse Practitioners; Health and Human Services Award from the Women's Economic Development Council and recently completed the National League for Nursing LEAD Program. She currently serves on the Board of Directors for Not One More Alabama, The Heart of the Valley YMCA and Huntsville Hospital Foundation Board of Trustees.
---
Angela Camp, M.A.
Angela Camp holds a master's in counseling from the University of Alabama-Birmingham. She has worked in the mental health and addiction field for 30 years, 18 of which have been with Bradford Health Services where she currently holds the position of director of strategic engagement. In this role, she oversees corporate community and professional engagement, including branding and quality assurance of all live and digital educational events and conferences regionally, statewide and on a national level. Camp is also the current board president of the Alabama School of Alcohol and Other Drug Studies (ASADS). She presents to professionals across the country on various topics including addiction, adolescent and young adult development, drug trends, social media, treatment, legalization, digital addiction, bullying, and parenting.
---
Shanna McIntosh, M.S., AADC
Shanna McIntosh is the vital project director in the University of Alabama School of Social Work. She earned a master's degree in counseling and psychology and has more than 10 years of experience as a substance use counselor, mental health therapist, certified case manager, and a treatment director. McIntosh serves as the board president for the Parent Resource Institute of Drug Education of Tuscaloosa, as well as the president of the Tuscaloosa Mental Health Alliance and is a co-founder of the West Alabama Recovery Coalition. In her current role as the project director of the vital program, McIntosh works with the Substance Abuse and Mental Health Services Administration (SAMHSA) and the Alabama Department of Mental Health (ADMH) to oversee a grant dedicated to training healthcare providers to provide screening, brief intervention and referral to treatment (SBIRT) for substance misuse and integrate SB.
---
Cherry Jackson, Pharm.D, BCPP, FASHP, FCCP
Dr. Cherry W. Jackson, FASHP, FCCP, BCPP is professor of Pharmacy at the Auburn University Harrison School of Pharmacy and clinical professor of psychiatry and behavioral neurobiology and clinical specialist at the University of Alabama-Birmingham. She has been actively involved in working with patients with psychiatric disorders for the past 29 years. Her original research includes working with Raymond Anton on using naltrexone for substance use disorders. She has written more than 140 book, abstract, and journal publications in the area of psychiatry.
---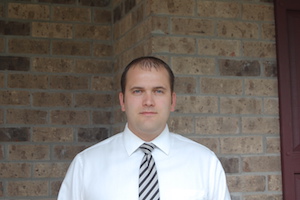 Timothy J. Atkinson, PharmD, BCPS, CPE
Timothy is a Clinical Pharmacy Pain Specialist and federal employee in a regional referral pain clinic near Nashville, Tennessee.  Dr. Atkinson specializes in complex and high-risk pain medication management through direct patient care and electronic consult services.  He is a Residency Director for a PGY-2 Pain and Palliative Care Pharmacy Residency program and strong advocate for expansion of clinical pharmacists with expertise in collaborative drug therapy management (CDTM) specific to pain management.  Dr. Atkinson is the owner of Vanguard Pain Management Consulting where he advises clients in managed care and the pharmaceutical industry.  Among these activities he serves as a clinical product advisor for axialHealthcare where he develops evidence-based methods for monitoring opioid use for managed care.  His research interests include opioid equivalencies, serum level monitoring, pain management in specialty disease states, and the elderly.
---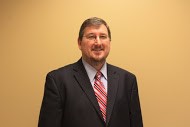 Kenneth Jackson, Pharm D.
Kenny Jackson, PharmD is Senior Associate Dean Academic Affairs & Professor for the Larkin University College of Pharmacy. He received his B.S. Pharmacy from the University of Houston and Doctor of Pharmacy from Creighton University. He completed an ASHP accredited residency in nutrition support at St. Mary Hospital in Lubbock, Texas and a post-doctoral research fellowship in pain & palliative care pharmacotherapy from the University of Utah. Over the course of his academic career he has held clinical appointments in ambulatory pain management, hospice, and inpatient/outpatient palliative care. He has published widely over the course of his career, including over 100 peer-reviewed abstracts, manuscripts, chapters, guidelines, and textbooks. In addition to his publications, he has been a frequently invited speaker at regional and national conferences. He currently serves as Editor-in Chief for the Journal of Pain and Palliative Care Pharmacotherapy.
---
Damon Dozier (photo coming soon), M.D., M.S. 
Private Practice for 10 years Clarksville Tennessee. Have held leadership positions in prominent State and National Pain Societies. Worked with local and state government to pass effective and appropriate legislation to curb the Opioid Epidemic. Certified Pain Management: ACGME Pain Fellowship 2009 University Mississippi Medical Center. Certified Anesthesiology: 2008 University Mississippi Medical Center. Medical School: Graduate University Tennessee Health Science Center.
Available Credit
6.50

ACPE Pharmacy

Auburn University is accredited by the Accreditation Council for Pharmacy Education as a provider of continuing pharmacy education; credits are recognized nationwide.

6.50

ACPE Technician

Auburn University is accredited by the Accreditation Council for Pharmacy Education as a provider of continuing pharmacy education; credits are recognized nationwide.

6.50

ANCC

6.50

Attendance