Menopause: Managing "The Change", Dr. Kristi Kelley
Managing "The Change"- CE Program Packet.pdf
In the Baptist Health Foundation Center for Medical and Surgical Care at Princeton Baptist Medical Center, there is a high proportion of patients who seek care for the management of symptoms related to menopause. The clinic staff, including attending physicians, resident physicians, nurses, pharmacists, and social workers, collaborate on a regular basis to determine the most effective, patient-centered management regimen for patients going through menopause. Current guidelines from Endocrine Society recommend a multimodal approach to managing the wide range of menopausal symptoms; therefore, it is imperative that all healthcare professionals who provide care for these patients have a strong foundational knowledge of the various management approaches in order to implement the best patient-specific plan of care.
The management of menopausal symptoms is frequently discussed at the clinic as many patients contact the clinic for new symptoms and are often subsequently initiated on pharmacotherapy. With the wide range of symptoms that can manifest as well as the multimodal treatment approach recommended by the guidelines, the primary objective of this presentation will be to increase the clinic staff's knowledge on the symptomology of menopause as well as the role of the various treatment modalities, both pharmacologic and non-pharmacologic treatment options. The following points will be discussed with regard to the management of menopause: pathophysiology of organ changes related to menopause, symptomology, pharmacotherapy for specific types of symptoms as well as associated adverse effects, and lifestyle modifications for symptom management.
Patrick Martin and Linda Tran, fourth-year pharmacy students at the Auburn University Harrison School of Pharmacy, will be assisting with the development and delivery of this program.
Target Audience
Nurses and Nurse Practicioners
Learning Objectives
Identify and classify various symptoms of menopause
Compare and contrast the pharmacologic treatment options used for the management of menopause
Discuss the role of non-hormonal therapy for the management of vasomotor symptoms
Describe potential lifestyle modifications for symptom management
Determine if symptoms can be managed with self-care or need clinical management
Outline:
Pathophysiology of organ changes, hormone fluctuations, and associated symptoms
Classification of symptomology
Treatment algorithm based on symptomology
Review of pharmacotherapy, including efficacy and safety parameters as well as clinical pearls
Lifestyle and nonpharmacologic management
Differentiation of symptoms based on need for clinical management vs. self-care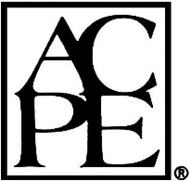 Auburn University is accredited by the Accreditation Council for Pharmacy Education as a provider of continuing pharmacy education; credits are recognized nationwide.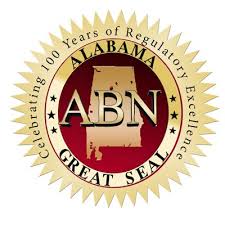 Available Credit
1.20

ABN

Auburn University Harrison School of Pharmacy is a Board approved provider of continuing nursing education in Alabama by the Alabama Board of Nursing. Provider Number: ABNP1515