Motivational Interviewing Training for Community Pharmacists, Dr. Jan Kavookjian
Motivational Interviewing Program Packet.pdf
Pharmacists in the research study assessing impact on diabetes medication adherence need optimal, evidence-based communication skills to help
patients decide to take their medications as prescribed. Motivational Interviewing is an evidence-based and patient-centered communication skills set and way of being that is also now a part of required ACPE accreditation standards for teaching pharmacy students.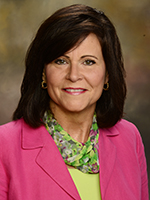 Dr. Jan Kavookjian has a behavior sciences focus in outcomes research, with nearly twenty years of experience applying an adult learning theory basis for motivational interviewing (MI) training for providers across health professions, and teaches advanced MI electives (PharmD and PhD programs). She has trained over 3,000 providers across health professions. Her research includes outcomes from provider intervention for disease management, particularly using MI for self-management behaviors in diabetes and other chronic conditions, and prevention initiatives including opioid abuse prevention and vaccination uptake. She has published her research in peer-reviewed journals and conducted over 100 presentations for organizations/settings like CDC, APhA, AADE, ADA, IHI, and others.
Available Credit
9.00

ACPE Pharmacy

Auburn University is accredited by the Accreditation Council for Pharmacy Education as a provider of continuing pharmacy education; credits are recognized nationwide.